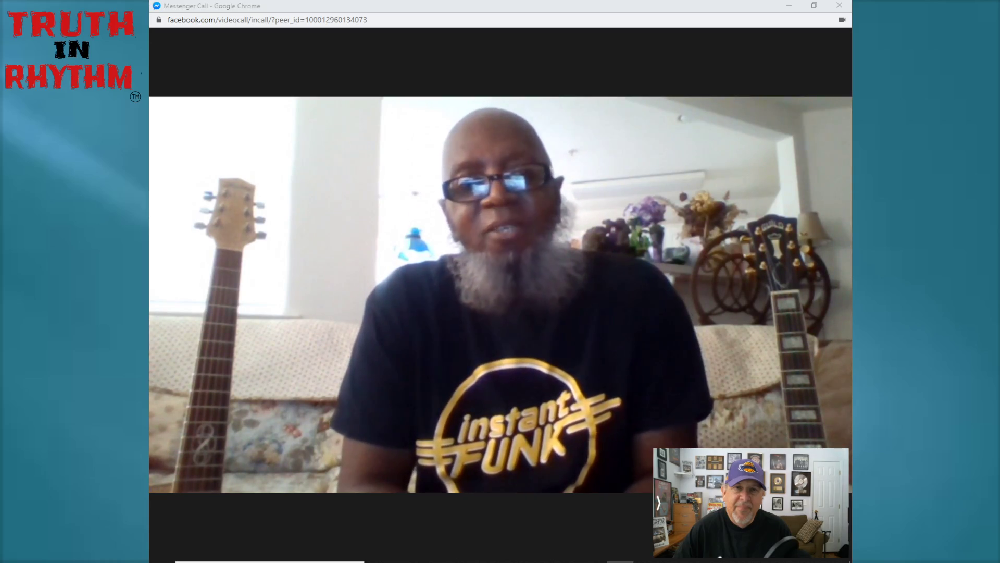 ** PLEASE SUBSCRIBE **
Brought to you by FUNKNSTUFF.NET and hosted by Scott "DR GX" Goldfine — musicologist and author of "Everything Is on THE ONE: The First Guide of Funk" ― "TRUTH IN RHYTHM" is the interview show that gets DEEP into the pocket with contemporary music's foremost masters of the groove. 
Featured in TIR Episode 163 (Part 1 of 2): Guitarist, composer and arranger Kym Miller, a founding member of the great Instant Funk. The group, which was discovered and produced by Philadelphia recording icon Bunny Sigler, is best known for its chart-topping 1979 funk classic, "I Got My Mind Made Up (You Can Get It Girl)." 
However, there is much more to their story as Instant Funk released seven albums from 1976 to 1983. Its members also contributed to many other well-known artists' recordings. Those include Lou Rawls, the O'Jays, MFSB, Curtis Mayfield and Evelyn "Champagne" King.
Here, Miller recounts the flurry of activity the group enjoyed during its heyday, what it was like to walk among the Sound of Philadelphia's music giants, Instant Funk's albums and best songs, performances and tours, and what ultimately became of the band.
RECORDED AUGUST 2020
LEGAL NOTICE: All video and audio content is protected by copyright. Any use of this material is strictly prohibited without expressed consent from original content producer and owner Scott Goldfine, dba FUNKNSTUFF. For inquiries, email info@funknstuff.net. TRUTH IN RHYTHM is a registered U.S. Trademark (Serial #88540281).
Get your copy of "Everything Is on the One: The First Guide of Funk" today! https://www.amazon.com/gp/product/1541256603/ref=as_li_tl?ie=UTF8&camp=1789&creative=9325&creativeASIN=1541256603&linkCode=as2&tag=funknstuff-20&linkId=b6c7558ddc7f8fc9fe440c5d9f3c4008